<![if !vml]>

<![endif]>
Susan messages
Message given in 2008
at Home2b.nl
<![if !vml]>
<![endif]>
Message given in 2008
<![if !vml]>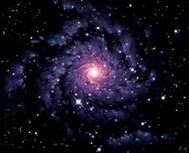 <![endif]>          
We wish you a very happy, healthy and harmonious 2008!  
May it be filled with magic, money and miracles.
May it be filled with wisdom, warmth and wonders.
May it be filled with inspiration, intuition and initiation.
May you seize the moment of Light and carry it forth to do good,
to help others and to inspire others to also do good.
And in your moment of darkness, may you receive the Light
of the prayers of others who are busy uplifting those in need.
<![if !vml]>

<![endif]>
Please pray with us,
that we may birth triplets of Health, Fruition and Prosperity.
Thank you for sending us conception energy.
We be creators bearing fruit.
<![if !vml]>

<![endif]><![if !vml]>

<![endif]><![if !vml]>

<![endif]>
In Love and Light,
Susan and Robert
<![if !vml]>

<![endif]>
<![if !vml]>

<![endif]>
<![if !vml]>

<![endif]>
Email :
<![if !vml]>

<![endif]>
<![if !vml]>

<![endif]><![if !vml]>

<![endif]><![if !vml]>

<![endif]>
Updated July 27, 2011
Everything on this website:
CopyrightŠ2002-2011 by Susan and Robert
<![if !vml]>

<![endif]>