<![if !vml]>

<![endif]>
The information board
of Home2b.nl
<![if !vml]>

<![endif]>
The standard menu of Home2b.nl is like this:
Home2b.nl has started March 26, 2002.
This is an opinion based website without any commercial purpose.
Susan and Robert are completely independent from any organization,
governmental influence, science group, subsidies, etc.
We have no marketing relations.
There are no secret links or spy moments.
We are giving lessons and lectures based upon our private little firm,
which some of our friends are calling the Home2b Academy.
We reserved the domain www.home2b.org
in case we start to develop our "Academy".
<![if !vml]>

<![endif]>
In August 2016 we were hacked,
but all damage was undone.
Specially the 78RPMradio streaming was interrupted
and has been repaired.
<![if !vml]>

<![endif]>
Link checking 2016
6928 internal links of which 11 are damaged
168 external links of which 29 are broken
The broken and damaged links are under research.
31 epubs
23 pdf
1071 mp3
403 pages as html
2185 jpg
1203 gif
We are checking all links both internal in Home2.nl and external links
with the software from REL software
called Web Link validator version 5.9
We have a licence for 25,000 links.
For the software see:
http://www.relsoftware.com/wlv/
In 2014 much of our attention went to the explorations
of the Ley Line Group and the
research of the Chartres cathedral.
Also the results of the study of Alchemy
has brought new updates.
2013 was developing in the light of the 78rpmradio experiment.
See for a status report here below and
on the page "What is new"
February 2012
Home2b is testing the possibility to start
an internet radio service based on streaming
for 78RPM music from 1894 until 1937
July 2012
The streaming service started July 6, 2012
Since then 48,755 listeners.
30 lines occupied average daily.
Click on the image to go to the radio page:
Go to home2b radio:
For the streaming service we are using the software of Andromeda.
Community edition
<![if !vml]>

<![endif]>
External links in Home2b.nl checked September 19, 2016
Corrections are being done.
Both Robert and Susan are stating their own opinions,
founded upon research,
study and visiting the area.
Nevertheless we give only our opinions.
What you do with our opinions is your own choice.
Even when we have the opinion
that things or procedures are healthy or not healthy
and/or dangerous or not dangerous,
and/or good or evil,
it is only our personal opinion we are stating.
Certainly we have no intention to insult anybody.
We don't accept any responsibility or liability
regarding our opinions
and/or the content of this website.
When you download something, whatever, from our website
we have tested everything and are sure it was ok.
So we don't accept any responsibility, liability,
or whatever claim upon something you
downloaded and if it does not work, or any other
way something is not ok.
We have done our atmost to protect the website from viruses
or hackers or any other criminality.
That is all we can do.
So we don't accept any responsibility or liability
whatever for mentioned phenomena.
We respect every copyright.
If you have doubts or better information,
inform us and we will immediately
withdraw the disputed object.
<![if !vml]>

<![endif]>
Home2b.nl has its roots in the Netherlands.
Until December 31, 2016:
a total of 42,482 free e-books downloaded from Home2b.nl
Until September 19, 2016:
a total of 3650674 readers.
Until September 19, 2015:
Total number of listeners to 78rpmradio: 48,755
<![if !vml]>

<![endif]>
On our birthday page you will find statistical data,
some information about the history of Home2b.nl
See the Fifteenth year of existence page
Our "birthday" page
history, statistics, facts
On the special countries page
 you will find all countries our readers are coming from.
<![if !vml]>

<![endif]>
Links toward Home2b.nl
We are happy to know, that 78.8 percent
of our readers are coming back regularly
through their favorite bookmarks or through direct adresses.
People visiting us are making for 46.7 percent
a favorite bookmark during their visit.
Many visitors (that is 9.8 percent) stay longer then 15 minutes.
We are happy to see, that also from Wikipedia
links are set towards Home2b.nl
<![if !vml]>

<![endif]>
our domains:

claimed:

purpose:

home2b.nl

March 26, 2002

this opinion website

home2b.info

March 14, 2005

linking pages

to be developed

home2b.net

March 14, 2005

French version

to be developed

home2b.eu

August 27, 2007

bookshop

to be developed

home2b.org

August 27, 2007

independent private academy

to be developed

78rpmradio.com

July 12, 2011

our radio service

78radio.com

July 12, 2011

our radio service

78rpmsongs.com

July 12, 2011

our radio service
<![if !vml]>

<![endif]><![if !vml]>

<![endif]>
Status of Home2b.nl in 2012:
Status of

Pages dated

 in 2007:

Pages dated

 in 2008

Pages dated

in 2009

Pages dated

in 2010

Pages dated

in 2011

Pages dated in 2012

Aug 21, 2012

47

36

67

13

90

116
At that time a total of 370 pages.
The updating project of 2012 was succesful.
<![if !vml]>

<![endif]>
<![if !vml]>

<![endif]>
This is our copyright statement:
The majority of images and pictures
(99 percent and more)
is originally made by Robert and Susan.
All text is original made by Robert and Susan.
<![if !vml]>

<![endif]>
Design and "look-and-feel" of this website
are our original property and design.
On behalf of much other materials
(which is only 1 percent or less of the materials)
we have the approval of the owners.
If you think we have used a doubtful element
in our website and you are able to state
the copyright of that element, please let us know
and we will take that element of our website
without delay.
We want to respect everybodies copyright,
like we expect to be respected by you.
Unless explicitly specified otherwise,
this page and all other pages at this site are
Copyright© 2002-2016 by Robert and Susan at Home2b.nl.
Use of text, images, layout, format, look,
or feel of these pages, without the written permission
of the copyright holder, is strictly prohibited.
All Rights Reserved.
Everything on this website:
Copyright©2002-2016 Robert and Susan at Home2b.nl
Copyright of links towards Home2b.nl
Links towards home2b.nl are also copyrighted.
There is jurisprudence about this subject.
Linking towards Home2b.nl is only allowed by Susan and Robert,
when you are linking towards our content.
Linking towards images only,
or linking to closed directories on our webspace is not allowed.
<![if !vml]>

<![endif]>
OTHER Copyrights:
In the Tarot starter pages Robert is using the image
of some Tarot cards which are: ©1971 U.S. Games
Robert is recommending the purchase of these Rider-Waite Tarot cards.
When you study the Tarot cards, they have to come into your life.
<![if !vml]>

<![endif]>
On some webpages we are using pictures of other copyright owners.
<![if !vml]>

<![endif]>
The pictures of crop circles on the Crop Circle page
are copyright of Monique Klinkenbergh.
We thank her very much for her permission
to have these beautiful pictures on Home2b.nl
<![if !vml]>

<![endif]>
We are using some beautiful graphics from
http://www.hellasmultimedia.com/
This website is off line.
<![if !vml]>

<![endif]>
We are using some Java applets of the Anfyteam on our test pages.
Fabio Ciucci is the author and owner of all the applets
included in Anfy program and package.
You can use these applets freely to enhance your web pages.
<![if !vml]>

<![endif]>
Some PDF download books of Sri Swami Sivananda
with Copyright by The Divine Life Trust Society
are available on Home2b.nl
for which we are very thankful.
<![if !vml]>

<![endif]>
Home2b.nl is using some free graphics from:
<![if !vml]>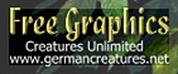 <![endif]>
Recently offline.
<![if !vml]>

<![endif]><![if !vml]>

<![endif]>
http://home.online.no/~josandoe/gif1.htm
Recently josandoe was offline.
<![if !vml]>

<![endif]>
We are very thankful for the special permission we got from Michel,
the supervisor of the most important website on 78RPM records
in MP3 format in the internet.
More then 46,750 free downloadable MP3's from 1898 until 1964
the number is growing daily!
<![if !vml]>

<![endif]>
http://www.jazz-on-line.com/lastacquired.htm
Copyright of the musicservice 78rpmradio:
we are streaming only 78 RPM records from
the years 1894 until 1936
which should be out of copyright
according to local and international law.
If somebody or some organization thinks differently,
we are willing to hand your question over to our lawyers.
Remember: Dutch law is leading.
Also remember: we have no commercial intentions.
We want to respect everybodies lawful rights
so explain to us what rights you think to have.
If you are correct, we will take away the discussed object
(image, text, e-book, MP3, link, etc).
The streaming is done by using the Andromeda software,
for which we bought a license:
<![if !vml]>

<![endif]>
Community Licence
<![if !vml]>

<![endif]>
We are also very thankful for the Project Gutenberg.
This wonderful project is becoming the most important library
of free e-books and audio books in the internet.
More then 53,774 free downloadable e-books!
In epub or txt format.
Also audio-books!
We have several e-books from Project Gutenberg
downloadable in the Library of Home2b.nl
There is a general permission to use these e-books,
but unaltered as they are.
<![if !vml]>

<![endif]>
http://www.thegreasygrass.com/index.html
These Native American graphics are beautiful.
Don't miss the memorial for
<![if !vml]>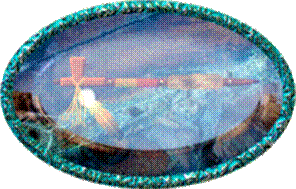 <![endif]>
Renewal goes on:
515 Mb on the PC
2 webpages are used for testing new materials
1 page is the old entrance page of December 5, 2005
1 webpage is a concluded test for index page lay out
6 link pages, 54 free e-books.
Because of the success of the download of the free e-books,
we are planning to have some more free e-books available.
We started with the epub format in April 2010
and this format has got a lot of downloads.
We stopped the exe-format and we continued the pdf-format.
<![if !vml]>

<![endif]>
MAJOR IMPROVEMENTS:
New lay out tested since April 4, 2007
As webpage test-04 we started testing a new lay out.
The basic design is square looking, but very easy in maintenance.
The questions we were testing:
will searching in this design be fast?
will the downloadtime on the internet be as fast as possible?
Experience has shown that this new design is succesfull.
The improvements 2006 page was added April 3, 2007
The section Spirit Places is redesigned.
The index pages have been made much more compact,
because the number of Spirit Places is growing.
New wall papers are being added.
From Spirit Place 51 onwards the format is
1920x1440 pixels in JPG 85 percent.
<![if !vml]>

<![endif]>
DESIGN of Home2b.nl:
New design on behalf of the index pages.
Since April 4, 2007 we were testing a new lay out for the index pages
with more possibilities for internal linking.
Since the test gave interesting results,
the index pages will be replaced step by step with the new design.
In August 2007 three index pages were done this way.
In 2008 we passed the border of 300 websites in Home2b.nl
and the new index structure worked out fine.
Because we choose for velocity we stay away from frames.
We think we made a design that is easy to use and downloads very fast.
The original menu system did not fit on smaller screens,
so the menu structure was adjusted during January 2005.
Home2b.nl is designed for 1280x1024 pixels,
but should also be nice on 800x600 and 1024x768 pixels.
We are going over to the 1280x1024 pixels format since August 2008.
The 800x600 pixel format seems not to be actual anymore.
The so-called wide screen is not our favorite format.
Soon we will be implementing a bigger format.
From Spirit Place 26 onwards the wall paper format is 1600x1200 pixels.
We are thinking about the so-called poster format.
Home2b.nl got in January 2005 a new menu structure
to make maintenance simpler,
downloading faster, and to prepare for further growth.
Home2b.nl is growing daily, both in the number of visitors, the gigabytes
of traffic and the number of webpages.
Maintenance is asking for efficiency and structure.
For these reasons the structure of Home2b.nl has to be
optimized regularly.
During the first months of 2006 a new structure of directories has been implemented,
which will add to the efficiency of maintenance.
The restructuring goes on in 2007.
The new structure will be able to contain 3150 webpages.
Together all Home2b domains have enough possibilities for future growth.
<![if !vml]>

<![endif]>
Fonts:
Home2b.nl uses Lucida Console and Verdana.
By mistake on same pages Times New Roman has been used.
This has been corrected.
As far as we know Times Roman is not used anywhere in Home2b.nl.
<![if !vml]>

<![endif]>
Former Guestbook:
We have taken off the Guestbook in May 2005,
because it was not used very much.
The Guestbook was present at Home2b.nl
during the years 2003 and 2004.
Also we were worried about safety.
<![if !vml]>

<![endif]>
BROWSERS:
Originally Home2b.nl is developed in Microsoft Word 2002 SP3
The maintenance and new pages are done in Word 2010.
Word 2010 has less functionality for webpages then Word 2002 had.
Word 2013 was tested but insufficient for html.
We went back to Word 2010.
All compatibility options are kept open while saving.
Frames are not being used.
All modern browsers will normally have a fast display of Home2b.nl
We recommend Firefox.
<![if !vml]>

<![endif]>
<![if !vml]>

<![endif]>
READERS QUESTIONS:
In April 2005 we archived most of the older
Spirit Place Wall Papers.
During May 2005 about 350 readers asked for the
return of all archived Spirit Place Wallpapers.
After this we decided to keep ALL Spirit Places on line.
Many times readers asked for the reopening of the Library page.
In september 2006 the Library page was reopened indeed.
The Library gives a number of free downloadable e-books.
On April 12, 2010 we added the EPUB format.
<![if !vml]>

<![endif]>
404 error codes are always a worry.
It could mean broken links in the page system.
Special information on technical changes for webmasters.
LINKS POINTING TOWARDS HOME2B.NL:
The percentage of 404 errors is from August 2007 onwards only 2 percent.
The number of conversion pages is 19 and rising again.
Other webpages are pointing towards Home2b.nl
since many years. The update of Home2b.nl
is a continous process and some links from other websites
have been outdated.
On the information page for webmasters
detailed information is given
so the links towards Home2b.nl can be updated in time.
Many links in other web sites are pointing
towards Home2b.nl, while our pages have been updated and
 these incoming links are not always updated by their webmasters.
The number of 404 errors is rising again in December 2009.
There is no obvious reason,
so we are studying this new wave of 404 errors.
The number went up to 6% of all page views.
In 2006 we started to reduce the number of 404 errors.
In January 2006 en December 2005
the number of 404 warnings was rising steeply.
To have welcoming pages for these external incoming links
Initially 36 welcoming pages were added in January 2006.
We also added robots.txt and favicon.ico.
This action brought the 404 percentage back from 11 to 2 percent.
End of 2011 the percentage of 404 errors is 1.8%
July 2012 the percentage of 404 errors is 2.4%
August 2014 the "404" percentage is 2.2%.
The percentage is rising but no to much.
Since the number of 404 errors was reduced very much,
the number of welcoming pages was brought down
to 15 again in the spring of 2007.
During 2008 the number of welcoming pages was rising a bit.
Very rarely the 403 (forbidden) warning comes up.
This indicates a mistake in an internal link of Home2b.nl.
Regularly all the internal links of Home2b.nl are checked
and if needed corrected.
403 could also be caused by a very old bookmark in somebodies old PC.
Also a so-called "error page" could help.
The present web-server does allow error pages and
we are looking into the possibilities.
<![if !vml]>

<![endif]>
We like to e-mail with spiritual friends
to improve the energy on the planet
 and to call out for world peace.
<![if !vml]>

<![endif]>
<![if !vml]>

<![endif]>
LANGUAGES:
We speak English.
We spreken Nederlands.
We begrijpen Afrikaans.
We read German.
We read French.
<![if !vml]>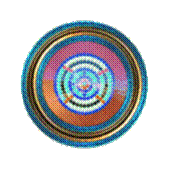 <![endif]>
Please read our privacy statement.
<![if !vml]>

<![endif]>
See above for the date of the most recent update.
Everything on this website:
Copyright©2002-2016 by Susan and Robert
<![if !vml]>

<![endif]>